4 Easy Canadian Provinces to Move From India in 2022
Canada has over 100s immigration programs but some of them have recently gained eyes.

Why?

Because the federal skilled worker draws have been halted, provinces' nominee systems have been the most convenient route to get permanent residence in Canada. So, whichever provinces make it the simplest for non-Canadians to obtain permanent residency?

Continue reading to learn which Canadian province is best for you as you begin your Canadian immigration adventure!

There are a plethora of nominee programs, each with its own set of eligibility criteria. Provinces can use PNPs to adapt to their own specific immigration demands. PNPs are frequently used to fill labor shortages, therefore candidates with experience in high-demand occupations will be prioritized.

We are frequently asked whether Canadian Provincial Nominee Program (PNP) is the most straightforward for international applicants. While many PNPs require candidates to have a connection to their provinces – such as a job offer, work experience, or a degree – some programs welcome candidates merely based on their ability to address labor or demographic shortfalls.

These are the four provinces where foreign candidates will have the easiest time obtaining permanent residency in Canada in 2022:

Alberta PNP
Alberta, Canada's western province, is home to some of the country's most prosperous cities, including Calgary and Edmonton. Alberta is a desirable province for newcomers because of its booming employment market and excellent educational system.

Candidates for provincial nomination are chosen from the federal Express Entry pool by the Alberta Express Entry stream. One of the key advantages of this stream is that Express Entry candidates with CRS levels as low as 300 are considered, which implies that more individuals in the pool will be eligible for a Notification of Interest from the province.

It's important to note that a CRS score of more than 300 does not ensure acceptance into Alberta's Express Entry program. The CRS score of the lowest-ranking candidate from each round of invites is released by the Alberta Immigrant Nominee Program, but the additional targeted criteria are not. A candidate's chances may be improved by the following factors:

An eligible relative who is an Alberta permanent resident or citizen;

A job offer or work experience in Alberta; and a finished post-secondary credential from a Canadian university.
The federal Express Entry system is used by Alberta's Express Entry program. Receiving a provincial nomination raises an applicant's CRS score by 600 points, almost ensuring that they will obtain an Invitation to Apply (ITA) for PR in the next Express Entry draw.

Alberta is frequently regarded as one of the simplest jurisdictions in Canada to obtain PR due to its low CRS requirement.

Ontario's Human Capital Priorities Stream
Many people are lured to the bustling city of Toronto and its burgeoning tech-jobs sector, making Ontario Canada's most popular destination for immigrants. As a result, the province has a considerable quota for assisting newcomers in obtaining permanent residency through PNP streams.

Despite possessing one of the largest immigrant quotas in the country, Ontario intends to bring in even more immigrants. To help address the province's labor deficit, Ontario's Labour Minister Monte McNaughton recently recommended that the number of immigrants authorized under the Ontario Immigrant Nominee Program (OINP) be increased from 9,000 to 18,000 people.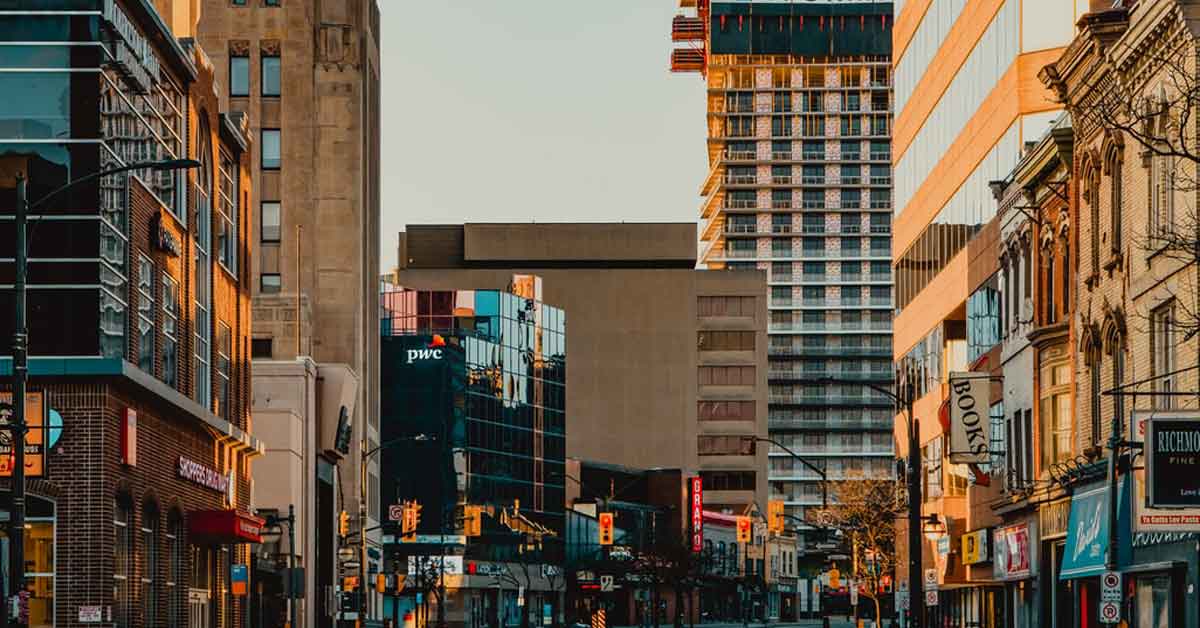 The Human Capital Priorities Stream in Ontario is a fantastic choice for persons living outside of Canada. This stream gives preference to qualified candidates who will be able to fill skilled job openings in the province.

The federal Express Entry system is also used by the Human Capital Priorities. Candidates must have an active Express Entry profile with a CRS score of 400 or higher to be considered. Ontario examines all Express Entry profiles and invites specific profiles to apply to the PNP, often based on a group of NOC codes and a specific CRS range.

Under the Human Capital Priorities stream, Ontario invited a total of 6,259 candidates in 2021. About half of the invitees were chosen using OINP's targeted tech draw.

For French-Speaking Skilled Workers with Express Entry profiles, Ontario additionally offers a PNP route. This program may be a good fit for you if you have intermediate to advanced French skills.

Saskatchewan's International Skilled Worker
Saskatchewan, situated in Canada's prairie area, has been a favorite immigration destination due to its strong economic growth and job prospects.

The International Skilled Worker PNP in Saskatchewan is aimed to attract employees with experience in in-demand occupations in the province. The International Skilled Worker stream in Saskatchewan uses an Expression of Interest (EOI) procedure to hand-pick candidates.

Applicants must have at least one year of experience in an occupation that is not on SINP's Excluded Occupations List in order to submit an EOI. Candidates should also have finished at least one year of post-secondary education and be able to communicate in English or French. Candidates that meet Saskatchewan's minimal eligibility requirements, including a minimum of 60 points on their Points Assessment Grid, are eligible to submit an EOI profile. The profiles that are submitted are then considered in one of SINP's EOI draws.

For international candidates, Saskatchewan International Skilled Worker has two streams. Firstly, there's the Saskatchewan Express Entry stream, which demands that you have a current Express Entry profile to apply. Furthermore, there's the In-Demand Saskatchewan Occupations stream, which doesn't necessitate an Express Entry profile.

Nova Scotia's Labour Market Priorities Stream
Nova Scotia is a province on Canada's east coast, bordering the Atlantic Ocean. For many potential newcomers, the province's proximity to the seaside, inexpensive cost of living, and laid-back culture make it an ideal destination.

Candidates are also chosen directly from the Express Entry pool by Nova Scotia's Labour Market Priorities. This stream is regarded as one of the easier PNPs for overseas candidates to obtain PR because it frequently accepts profiles with no ties to the province.

Nova Scotia does not make the professions or qualifications they will be targeting public before their admission rounds, however, they do frequently accept people who have no ties to the province. Candidates must have an active Express Entry profile and express their interest in Nova Scotia in order to be considered.
Those who get an invitation from Nova Scotia can apply for the possibility to be nominated by the province. Successful nominees receive an additional 600 points toward their CRS score because the stream uses the Express Entry method. These extra points almost guarantee an Invitation to Apply (ITA) in a federal Express Entry lottery.
Well, there are over 100s immigration programs and each one has its own eligibility criteria and benefits. So, how do you decide which one is the best for you?
That's what we, the best immigration consultancy, are here for! To let you head towards the best pathway to Canada. So, call us now to book your free, one-to-one session with Nationwide Visas' expert immigration consultants and check your eligibility for the immigration programs.