How can I migrate to Australia from Dubai in 2022?
Australia has traditionally been a popular migration destination for Dubai residents. There are several ways to go to Australia. The government awards a variety of visa subclasses to applicants who meet specific qualifying requirements. The Australian government has built many immigration systems for the PR visa in order to streamline the Australian immigration process, screen immigrants, and guarantee that only qualified applicants are awarded visas. Each immigration program has its own set of eligibility requirements and selection criteria.

Certain conditions must be met to migrate to Australia. A points-based system is used to assess the eligibility of immigration petitions. To be considered, you must first get a score of 65 or higher out of a possible 100.
The Australian government has developed a variety of immigration schemes for the Australian PR visa. Each immigration program has its own set of qualifying conditions, terms, and reasons for selection. Immigrants who want to go to Australia typically take one of two routes, i.e., Skilled stream and Family stream.
Skilled stream
You can apply for a visa under the General Skilled Migration (GSM) Program if you are a skilled worker. To be eligible for a visa under this program, you must fulfill the necessary conditions of the GSM category. These are some prerequisites as given below:
The candidate must be under 45 years old.

The talent in question must be featured in the government's Medium and Long-Term Strategic Skills List.

The abilities of the applicant must be evaluated by a designated evaluating authority in the field of your chosen career.

Have a satisfactory health status that credible authorities will review.

Have a decent personality, which the right authorities will assess.
The three primary visa categories under the Skilled Migration Program are as follows:
Independent Skilled Visa (Subclass 189)
Before applying in this area, you must first submit an Expression of Interest through SkillSelect. This may be done both within and outside of Australia. Only applications by invitation are accepted; to be considered, you must:
Have worked in a skilled occupation listed on Australia's Skilled Occupations List.

Obtain a skill evaluation report from an authorized authority for that occupation.

Send in your Expression of Interest.

Be under the age of 45.

Comply with the universal Skilled Migration baseline criteria.

Pass the points test with a score of at least 65.

Meet the physical and character standards.

You must apply for this visa within 60 days of receiving an invitation to do so.
Visa for Skilled Nominees (subclass 190)
This visa is available if an Australian state or territory nominates you. This visa offers the same advantages as the Skilled Independent visa (Subclass 189). The application prerequisites remain the same, with the exception of possessing experience in a nominated occupation on the Skilled Occupations List.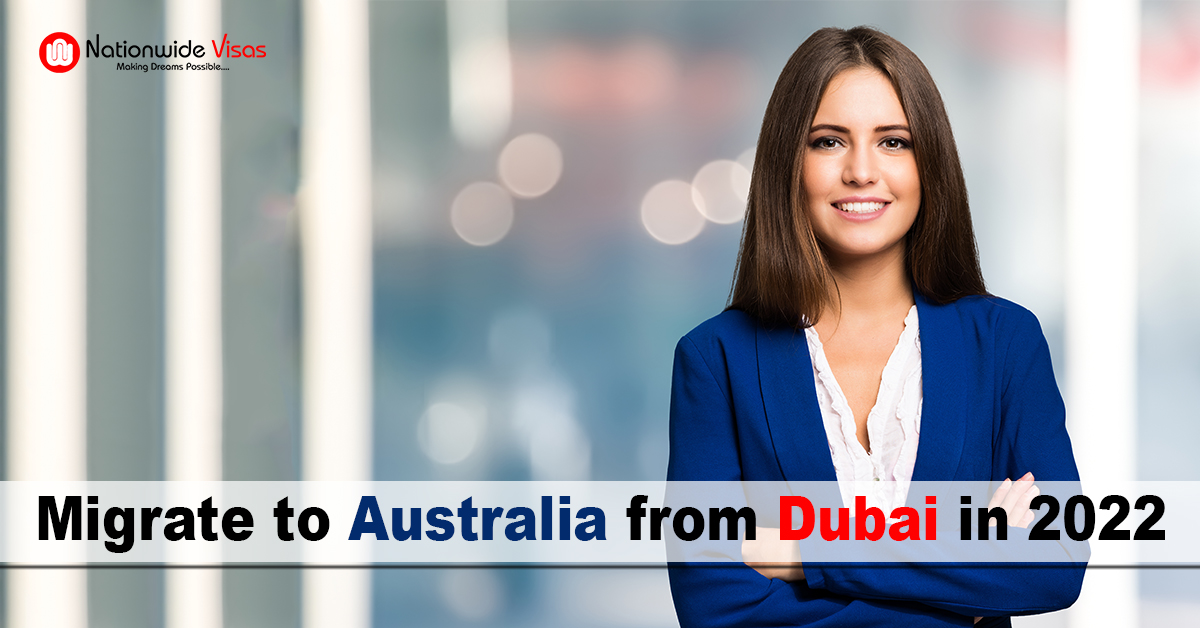 Regional Skilled Work (Provisional) Subclass 491 Visa
This visa requires skilled professionals and their families to spend five years living, working, and studying in approved provincial regions. After three years, they will be eligible for a permanent resident visa. The qualifications are the same as for other Skilled Nomination programs.
Employer-sponsored migration
Australia is looking for competent migrants who will help the country's economic progress. Skilled migrants bring a higher level of education as well as a better likelihood of obtaining a job. This has the potential to be beneficial to the economy. In addition, employer-sponsored migrants have a better probability of succeeding in their endeavors.
Business Innovation and Investment Program
The Australian business visa program helps overseas entrepreneurs, top executives, and investors set up new or develop existing businesses in Australia. This might potentially be a way to get permanent residency.
Distinguished Talent visa
The Distinguished Talent visa is intended for those who have made a significant contribution to their career in the arts, sports, research, or academic disciplines. The visa is divided into two subclasses, that is 858 and 124.
Family stream
You can move to Australia through the family stream if a close relative is an Australian citizen or permanent resident. Spouse Visa, dependent children, and parents of Australian citizens and permanent residents take precedence in the family stream. Other family members, including elderly and dependent relatives, caregivers, and others, may join their families in Australia.
According to the Australian government's immigration policy, the Skilled Stream category, which has a total of 79,600 immigration spaces, will obtain the most seats. If you match the qualifying conditions and achieve the required points, you will have a higher chance in this stream. The stream you choose is also influenced by your ability to meet the qualifying requirements to the best of your ability.
Seek the assistance of an Australian immigration professional to assist you in selecting the appropriate stream that will allow you to move from Dubai to Australia in 2022.