How to enroll in Australia Professional Year Program in 2022?
As a part of your Australia immigration for overseas studies, you have now completed your study program. You would like to become a part of the workforce in Australia, but how can you achieve this? Several overseas students complete their Master's or Bachelor's program in Australia every year and seek Australia PR Visa; you are one among them.

You can consider the Professional Year Program Australia for obtaining the Australia PR Visa. Moreover, you also have to obtain major points that are offered if you possess suitable work experience. In the absence of experience, you will not be able to proceed as planned with your PY Program.
The Professional Year Program Australia helps Accounting/IT/Engineering aspirants in enhancing their capabilities so that they can get a suitable job in Australia. It assists them in becoming proficient in their skills prior to entering the job market. PY Program is an excellent option for enhancing competencies prior to obtaining employment in good companies. This includes destinations such as Clayton, Brisbane, Adelaide, Sydney, Perth, and Melbourne.
The PY Program equips all the overseas students, IT, Engineering, and Accounting Graduates with a certain level of competency. It prepares the aspirants for their future endeavors. Being successful in the PY Program offers the candidates 5 points towards their application for Australia immigration.
The overall duration of the PY Program is 44 weeks. It includes an internship of 12 weeks. During the internship, the candidates learn how to cope with the workplace ambiance in Australia and better communication skills.
You can capitalize on the internship in a company in Australia if you lack work experience in a suitable area. Additionally, you can also develop skills required for succeeding in your career through competent experts' guidance. In other words, the PY Program assists you in obtaining an Australia PR Visa. Here are some of the major advantages that are availed by the Engineers, Accountants, and IT professionals through PYP Australia.
Advantages of enrolling in Professional Year Program Australia
Internship prospects
Overseas students are finding it increasingly tough to obtain employment in their specialization area upon completion of graduation. PYP offers several pathways to such students in obtaining relevant jobs. Companies offer internships to these students through a distinct program. As reported by the media in Australia, the majority of these overseas students are successful in obtaining permanent employment with these companies.
To put it in brief, the Professional Year Program Australia offers an excellent chance to overseas students in Australia in building their Resume. It enhances their prospects of obtaining jobs in diverse companies in Australia.
Enlarge professional network
One of the reasons for overseas students to select the PYP is that it enlarges their professional and social networks. It assists them in interacting with several professionals in their chosen field. These individuals have identical interests and goals as the PYP participants.
Acquainting with the workplace environment
Every nation and company has a distinct standard when it comes to workplaces and ambiance. The PYP assists the enrolled candidates in appreciating the work culture and practices of diverse professionals in Australia and how they cope with the employment demands.
Additional 5 points towards Australia PR Visa application
You will be offered 5 points towards your Australia PR Visa application upon completion of the PYP. If you are interested in exploring abundant opportunities in Australia, PYP is considered an excellent choice for you at any stage.
PYP is thus a highly advantageous program for overseas students upon completion of their studies. It helps them in professional growth and increases their prospects of obtaining an Australia PR Visa.
Australia Professional Year Program: the basic requirements to apply
Overseas graduates who have completed a minimum of 2 years of study in Australia and obtained Australian qualifications are qualified to apply for Professional Year Program Australia. They must also be aged between 18 to 45 years.
The first requirement is that the applicant must possess a Bachelor's degree in Engineering, IT, or Accounting disciplines. They must also secure 6 bands overall to file an application for Post Study Subclass 485 Work Stream.
According to the PYP –Accounting, the applicants have to secure 6 bands individually in every module of Temporary Graduate Subclass 485 Visa for registration under PYP. This is in the IELTS General Test for proving their English language proficiency.
They must also possess 12 months plus validity for the TR Subclass 485 Visa.
Structure of Professional Year Program Australia
The Australia PYP is developed in a manner wherein the participants can be employed and learn concurrently. Mentors from a company in Australia directly supervise the 52 to 44 weeks of the training period. They make sure that you obtain adequate experience in the selected field.
The curriculum of PYP assists the students in obtaining adequate work experience and thus helps them in obtaining jobs in Australia. Only those individuals who have graduated from a University or institution in Australia are eligible to apply for the program.

The PYP includes 12 weeks of training that is industry-integrated. The program is not only recognized by the Government of Australia but also certified by the Department of Home Affairs. Thus, it adds much value to the Resume of the participants. PYP enhances the employment prospects of the candidates and assists them in scoring in the points test for General Skilled Migration Program.
Professional Year Program Australia: Validity & Fees
PYP is highly useful for the purposes of Australia immigration. It qualifies the candidates for 5 extra points under the GSM test criteria. The points can be claimed by the program participants upon completion of the program. Points are allocated within 4 years of course date commencement.
The fees for the Australia PYP are $ 11, 500 plus an enrolment fee of $ 200. The payment of the fees can be made in 3 installments.
Professional Year Program Australia streams
Australia PYP is a work-based training program that is useful for the students in their application for Australia PR Visa. It permits the participants to develop skills through study and work experience. The objective is to assist them in developing careers in the labor market in Australia. DHA recognizes only those programs that are approved by the Government of Australia.
Graduates from Australia in Engineering, IT, and Accounting streams can apply for the PYP. The objective of the program is to impart them with skills and enhance their employability and job readiness for becoming a part of the Australian workforce.
The PYP is highly beneficial as diverse companies hire or sponsor the participants who demonstrate performance in achieving multiple tasks. It is an ideal source of the network that trains individuals employed in the industry.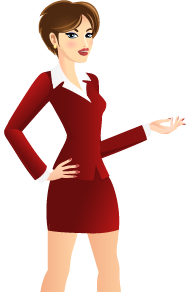 Do you qualify under Australia's PYP?
Check your eligibility for Professional Year Program today!
Check Eligibility


IT PYP
ACS - Australian Computer Society has developed the IT PYP to assist overseas Information & Communications Technology- ICT graduates in acquiring fundamental training and practical skills. It consists of regular counseling all along with the program duration and plays a major role in enabling students to acquire comprehensive and practical knowledge.
The program has been initiated by the DHA with the aim of overcoming the shortage of skills in Australia. The duration of the program is 44 weeks inclusive of 32 weeks of communication skills training and theoretical knowledge. The remaining 12 weeks offer the participants the opportunity to apply knowledge and techniques acquired practically through an internship.
Students who successfully complete the program qualify for additional 5 points on the points test of DHA. This boosts their prospects of obtaining the Australia PR Visa.
Engineering PYP
Engineering Education Australia – EEA has developed the Engineering PYP. The duration of the program is 44 weeks that assists overseas engineering graduates in gaining crucial insights into the workplace demands in Australia. It enhances their employment skills and prepares them for the job market in Australia. PYP Engineering is an exhaustive program consisting of internship placement and extensive training.
Successful completion of the program incurs 5 additional points to the candidates on the DHA points test for PR Visa application.
Accounting PYP
Institute of Chartered Accountants – ICA and Institute of Public Accountants – IPA and CPA Australia have developed the Accounting PYP. It is a professional year program for graduates in accounting formerly known as SMIPA. Its objective is to assist overseas graduates in developing skills required to stand out in their careers. It has 3 categories in it:
Accounting SMIPA: CPA Australia Skilled Migration Internship Program
Accounting: Skilled Migration Internship Program - Chartered Accountants Australia and New Zealand
Accounting: Skilled Migration Internship Program - Institute of Public Accountants
Nationwide Visas is a premier Immigration and Visa Consultancy that can assist you regarding any concerns in Australia immigration. Our team of Immigration Consultants and Study Overseas Counselors can offer you customized solutions and strategies for any immigration requirement.
We can assist you in enrolling for the Professional Year Program Australia under any of the three streams. Our service quality, affordability, and client-focused approach along with 15 years of industry experience are a few of the major factors that keep us ahead in the competition.