New Australia visa changes open doors for migrants in 2022
The Australian Government has implemented several changes to Australia immigration under several streams that offer various opportunities to immigrants in 2022. The nation is seeking to ramp up its immigration even as its aims to revive its economy in the aftermath of the pandemic.

Australia immigration has declined steeply since the pandemic period owing to the closure of international borders and extensive travel curbs. However, it is projected to once again increase in the year 2022 as per the Mid-year economic update of the Treasury. According to the report, the net overseas immigration was predicted to be roughly minus 41,000 individuals in 2021-2022. Nevertheless, it is projected to increase to 180,000 immigrants in 2022-2023, nearly twice the earlier estimation.
The immigration program of Australia is fixed annually and covers the period from July 1st to June 30th every fiscal year. The forecast for 2024-2025 is set at 235, 000 individuals. The international borders of Australia have opened again on December 15th, 2021, nearly 6 months prior to the prediction of the Federal budget. Permanent Residents and Citizens of Australia can now arrive in Australia and their immediate family members can seek an exemption for arrival.
Additional opportunities for Temporary Australia Visa holders
The planning level for 2021-22 was sustained at 160,000 slots and was based on the intake of the previous year. It implies the Skill stream received 79, 600 places, the Family stream 77,300 Special eligibility 100, and Children 3000 places.
According to Australia Immigration Experts, the Department of Home Affairs intends to fill these 160,000 slots with a sizeable number of individuals who are in Australia on Temporary Visas. It is trying to offer Australia PR Visas to these individuals, who are already residing in Australia, add the Experts. This is a big alteration as the policies are being relaxed to offer several diverse pathways. Also, several extensions are being offered to individuals already in Australia for helping in the achievement of their immigration dream, explain the Immigration Experts.
A Spokesperson of the DHA said that the Government of Australia has already implemented several changes for Australia Visas in the pandemic. The Visa policies will be constantly reviewed for supporting the economic revival of the nation, added the Spokesperson.
Australia PR Visa for skilled immigrants in Hospitality and Health sectors
The Government of Australia declared major Visa changes in November 2021 for retaining highly skilled immigrants in critical sectors for the revival of the economy. Accordingly, specific immigrants who opted for straying and working in Australia during the pandemic will qualify for Australia PR Visa.
The changes can be of advantage to current Subclass 482 Temporary Skill Shortage Visa holders in the stream Short-term. These were earlier confined to a stay of 2 years in the absence of such a pathway. Subclass 457 Temporary Work Skilled Visa holders who do not fulfill the age requirement can also benefit. This Visa has now been discontinued.
Alex Hawke the Immigration Minister said at that time that it is an exceptional concession acknowledging the skilled immigrant workers who opted to remain in Australia in the pandemic. They continued to cater to acute shortages in the nation and now they can extend their stay here while also obtaining a pathway to Citizenship, he added. Around 20,000 Provisional Visa holders can benefit from the modified policies and the maximum are employed in Hospitality and Health sectors, informed Hawke.
Immigration Experts have said that the alterations will make a big difference to those residing and employed in major cities in specific Hospitality jobs. They have struggled in transitioning to Australia PR Visa, they add.
A Spokesperson of the DHA said that the alterations declared in November will be progressively implemented from December 2021 through July 1st, 2022.
Australia PR Visa for skilled immigrants in regional areas
Australia Immigration Experts have said that provisional immigrants who are stranded overseas because of the pandemic are hit the hardest. However, Provisional Visa holders residing in Australia are now in a position of advantage, they explain.

Among the latest Australia PR Visa pathways, Subclass 191 Skilled Regional Visa has been highlighted by the Australia Immigration Experts. This subclass is for individuals who have resided, studied, and worked in a designated regional area earlier on a qualified Australia Visa. This is a pathway for those who have resided on Subclass 494 Visa for 3 years and later they can apply for Subclass 191 Visa, clarified the Experts.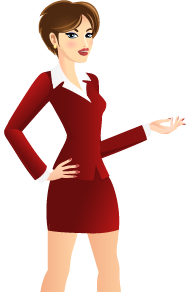 Planning on immigrating to Australia?
Check your eligibility for an Australian Visa today!
Calculate Now


Changes to Subclass 189 Visa New Zealand Stream
The Government of Australia has also modified the New Zealand Stream. This is to assist qualified citizens of New Zealand who are on Provisional Visa to transition to Australia PR Visa.
Citizens of New Zealand in Australia who are employed with a specific salary can qualify for a Subclass 189 Visa. This is under the allocation for skilled overseas immigrants.
The changes for Australia subclass 189 Skilled Visa Independent Stream for the New Zealanders were implemented from July 1st, 2021. Accordingly, qualified applicants are required to fulfill a specific ceiling for income for a minimum of 3 to 4 years in the past 5 fiscal years.
The Australian Government has also put into action measures for assisting Provisional Visa holders who were on the transition path to Australia PR Visa before the pandemic for maintaining their eligibility.
A Spokesperson of the DHA said that from November 13, 2021, New Zealanders applying for the Subclass 189 Skilled Independent Stream for the New Zealanders can claim exemption. This is from the income criteria for the fiscal year 2022-21, added the Spokesperson.
The changes will help applicants whose income in 2020-21 was affected adversely by the pandemic. They can pandemic income exemption for either fiscal year 2019-20 or 2020-21 but not both years.
'Section 48 ban' removed for skilled immigration visas
Skilled immigrants in Australia are also provisionally being offered the option to apply for 3 skilled immigration Visa subclasses onshore after a modification to Migration Act's Section 48. The ban under section 48 is applicable to candidates whose Visa was canceled or refused since their last arrival in Australia.
Hawke in November 2021 agreed to provisional inclusion of the Subclasses 190, 494, and 491 under the list of exempted Visas. Immigration Experts have said that large subsets of individuals in Australia having Bridging Visas are waiting for an immigration hearing that can take even 5 years. Such individuals are now being sent invitations to apply for PR and Provisional Visas that will permit them to eventually apply for Australia PR Visa.
A Spokesperson of the DHA said that the changes are applicable only during the existing emergency due to the pandemic. The extra Subclasses will be eliminated from the list of exempted Visas after this crisis ends, added the Spokesperson.
New visa policies for Temporary Graduate Subclass 485 Visa holders
Temporary Graduate Subclass 485 Visa holders who have been stranded overseas and unable to arrive in Australia because of the pandemic will be able to apply for a Replacement Visa. In November 2021, the Government had said that the concession will permit former or current Subclass 485 Temporary Graduate Visa holders to apply for a fresh Visa of similar validity from July 1st, 2022. Their Visas must have expired after or on February 1st, 2020 if expired.
Subclass 485 Temporary Graduate Visas are offered to freshly graduated overseas students having skills in particular occupations and aim to permit them to continue working in Australia. Other changes will also be implemented to Subclass 485 Visa provisions. These include an extension of the stay period on this Visa for Masters through Coursework graduates to 3 years from 2 years. For the Graduate Work stream, it will be extended to 24 months from 18 months.
Immigration Experts are of the view that the exhaustive concessions already announced are intricate. However, these are worth exploring as they attempt to do justice to an extent to the affected individuals. These concessions are highly humane and imply that the nation has the opportunity to retain the abundant talent that was earlier present. It is a huge multiplication of diverse scenarios and changes, who file an application for what and who can get what. But in the scenario of one more closure of borders, this will be the first option to be explored, explain the Experts.
The Government of Australia has said that the new policies will be progressively implemented from December 1st, 2021 to July 1st, 2022. Additional details are likely to be announced on the DHA website. Applications for the Replacement Visas will be accepted from July 1st, 2022.
Immigration Experts have encouraged candidates to avail of professional immigration advice even as the policies are revamped constantly and more such revisions are likely in 2022.
Nationwide Visas is the premier Australia Immigration Consultancy that has assisted several thousands of candidates in successfully immigrating to Australia. We offer expert immigration advice for a range of Visas and Immigration Programs including General Skilled Immigration Visas and PR Visas.