Why must you consider Study in Australia in 2022?
Australia has emerged as a favored study abroad destination for overseas students, specifically for students in India. But the Australian borders were closed for almost 2 years due to the pandemic.
However, 2022 has arrived with reasons to cheer for overseas students. The Government of Australia has reopened its borders for overseas students having Study Visa Australia. Moreover, in a bid to increase Australia immigration it has also announced extensions for Work Visas and several other benefits.
Australia is the top 3rd preferred overseas study destination for students in India. Universities in Australia have seen a huge increase in admission applications from India in the past couple of years. It is chiefly due to the global standard of education, multicultural ambiance, and Post-study Work Visa for overseas students.
In terms of statistics, 37,000 students from India received Study Visa Australia in 2019. This was an increase of 32% in comparison with 2018 as per the data of the Department of Home Affairs in Australia. The Universities in and around Sydney and Melbourne witnessed the maximum number of enrollments from Indian students. The other renowned destinations included Canberra, Perth, Adelaide, Brisbane, and others.
The 'Australia Attraction'
Overseas students are offered a wide range of study programs with 22,000 plus courses by 1,200 plus institutions. You can choose from diverse levels of education including primary and secondary school to VET - Vocational Education and Training to English language courses and Doctoral, Master's, and Bachelor's degrees.
Laws in Australia endorse safety for overseas students and quality education irrespective of their study program or duration of stay. Thus, cities in Australia are regularly ranked high among the most student-friendly and livable cities globally.
Nearly 50% of the population in Australia is either overseas-born or 2nd generation immigrants due to the multicultural and diversified ambiance in the nation. The classrooms reflect this blend of students from across the globe. The facilities and life on the campus are exciting. Along with the academic schedule, several sports, outdoor, clubs activities, and societies keep the students engaged.
Vast course selection offered
Institutions in Australia provide courses that span across diverse areas of study such as Sciences, Arts, Technology, Business, etc., and professional courses as well. The nation has to offer you something irrespective of your choice being a Bachelor's degree with twin specialization or a twin master's.
Australia has 39 Universities inclusive of high-ranking GO8 Universities and Public Universities. These are situated across the states of Tasmania, Australian Capital Territory, Northern Territory, Western Australia, Queensland, South Australia, New South Wales, and Victoria.
Popular courses in Australia among Indian students

Business & Management
Architecture & Arts
Information Technology
Health & Science
Hospitality & Tourism
Engineering
Affordability
The affordability of education in Australia is a huge attraction for Indian students apart from quality education. Apart from part-time work options, the nation also offers attractive scholarship choices. Some of the sectors and industries that are student-friendly for Indians include Hospitality, Retail, Tourism, and others. It further eases the option of part-time jobs and earning exposure and money for partial cost-coverage of life in Australia.
Government-funded options such as AAS- Australia Awards Scholarships are also included in the scholarship options for Doctoral, Master's, and Bachelor's programs. Overseas students are also offered bursaries and scholarships specific to universities for diverse UG and PG programs.
Overseas students can avail of a Post-study Work Permit with 2 to 6 years validity upon completion of a minimum 2-years duration qualification in Australia. It includes Doctoral, Master's, and Bachelor's programs. The locations of the institution and students' qualifications' are major factors here. Extra Post Study Work benefits are offered to graduates who are studying and residing in cities in Regional Australia. The available courses are accredited under AQF - Australian Qualifications Framework.
The Intake
The general course inauguration intakes in Australia are July and February. Some Universities also have programs that begin in the 3rd semester such as October & November. The Visa application and processing normally take 6 to 7 months. It is preferable that students also appear for tests for proficiency in the English language such as IELTS as this is a requirement for admission.
The eligibility for admission to intuitions in Australia is chiefly dependent on applicants' previous qualifications, language scores, work experience, etc. An SOP - Statement of Purpose with monetary capacity is required while filing a Study Visa Australia application. OSHC - Overseas Student Health Cover is included in the overall fees paid and covers medical insurance for the student while staying in Australia. Care and student welfare are strong focus areas for Universities.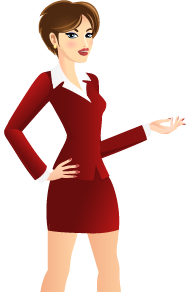 Get a Free Study Visa Assessment
Check your eligibility and get a free study visa assessment report to apply for a study visa in Australia.
Get Free Assessment
The top 5 factors for considering studies in Australia in 2022 are:
Safe and friendly
Australia is a friendly and safe destination for living and studies and is constantly ranked amongst the safest nations globally. It is also safe in terms of pandemics with high rates of vaccination in the local population and efficient control of the spread of the virus.
Deakin University is a prominent university in Victoria state in Australia. Its Vice-chancellor Professor Lain Martin said that students who arrive in Victoria become a part of the community. Here, 92% of all individuals above 12 years have received double vaccination and appreciate the significance of community safety, he adds.
Real-world learning Focus
As confirmed by research, relevant, engaging, and active learning is the best learning outcome. Universities in Australia are renowned for high-quality education and courses with industry focus with a higher emphasis on real-world learning over theoretical knowledge. The learning modules are specially designed for helping learners in becoming industry-ready and realize their career aspirations.
Minister Counselor - Research and Education, South Asia at High Commission of Australia Mathew Johnston shared his views on the best offerings of Australia for overseas students. The strategy includes valuing the contributions of previous overseas students. The focus is on the future while identifying support avenues for students and diversifying learning modes for higher employability, he explained.
Student-friendly cities
Sydney and Melbourne have been constantly ranked among the highly student-friendly cities globally having many top Universities. They are ranked 8th and 6th respectively on the list of Best Student Cities for 2022 by QS. The list has been compiled by Quacquarelli Symonds or QS and evaluates 115 cities across the globe. The indicators for assessment include Post-graduation employment prospects, safety, diversity, affordability, and desirability by students.
Deakin University, University of Sydney, University of Melbourne, and others are a few of the top Universities and Sydney and Melbourne.
Increase in part-time work hours
Global Victoria Commissioner for South Asia Michelle Wade regards part-time work to be a major feature of the educational experience in Australia. Usually, overseas students in Australia are allowed to work for 20 hours weekly during the academic session. This has been recently increased to 40 hours weekly by the Government of Australia for overseas students during their academic sessions.
Businesses in Australia located in affinity to University campuses are experiencing a scarcity of workers due to the pandemic and closure of international borders. It is anticipated that consequently, overseas students arriving in Australia in 2022 on Study Visa Australia are likely to have more employment opportunities.
Several Universities in Australia have units for supporting overseas students in their search for part-time jobs.
Graduate employment prospects, Work Visa expansion, and salary increase
The Government of Australia announced recently that the stay duration for the Provisional Graduate Visa / 485 Visa Australia will be increased to 3 years from 2 years. This is for a Master's degree for coursework graduates equaling a Master's degree for research graduates. It is an exciting update for overseas students seeking to pursue a Master's degree in 2022.
The rate of full-time employment for graduates from higher educational institutions in Australia has increased to 68.9% in 2021. This is as per the fresh survey for graduate outcomes with graduates' participants after 4 to 6 months upon completion of the program.
The survey further reports that the median full-time undergraduate salary scale increased to $65,000 in 2021 from $64,700 in 2020. It further elaborates that the median full-time postgraduate coursework graduates' salary scale was $ 89,700 and for postgraduate research graduates it was $95,000. The salary levels are anticipated to further increase in 2022 due to the revival of the Australian economy after high rates of vaccination and the opening of borders.
Senior Trade and Investment Commissioner at AUSTRADE Monica Kennedy said that Australia strongly recognizes the correlation between graduate employability and quality education. The contribution potential of this factor to the economy of Australia is also highly recognized, added Kennedy.
Institutions in Australia are linked across the nation and globally. This eases movement across the education system amidst institutions and courses. Recognition frameworks and formal agreements imply that each step of the journey contributes to your future irrespective of your career or study objectives.
Nationwide Visas can help you realize your study in Australia aspirations in 2022 through its extensive Study Abroad and Immigration services. Contact us today to book your session with one of our Study Abroad Counselors.
Tags: Study Visa Australia, Australia Study Visa, Study in Australia