How to immigrate to Nova Scotia Province in Canada?
Nova Scotia is now witnessing the growth of jobs even as the economy expands due to the easing of public health restrictions due to the pandemic and the re-opening of Canadian borders. These developments are likely to increase the economic immigration to the maritime province.
Overseas nationals arriving in Nova Scotia for setting up businesses or launching new jobs normally account for around 3/4th of the total immigration to the province.
In 2019 prior to the pandemic, economic immigration to Nova Scotia was responsible for the arrival fresh 5, 875 Permanent Residents. This accounted for 77.5% of the 7, 580 immigrants who settled in the province in 2019.
Real GDP Growth Forecast in 2021 @ 4.2%
The economic immigration to Nova Scotia is likely to only grow in 2021 owing to the growth of the economy and buoyant job market. In the Provincial Economic Forecast by TD Economics earlier this year, Economists Omar Abdelrahman, Rishi Sondhi, Derek Burleton, and Beata Caranci wrote that they project a growth of 4.2% in 2021. It is more than a reversal of the 3% decline witnessed by the province in 2020, they added.
Employment in Canada stays just 0.4% lower than the pre-pandemic levels in August 2021, which is amongst the best performances in Canada. TD Economics has forecasted that Finance, Construction, Real Estate, and Insurance sectors will make a significant contribution to the economic activity of Nova Scotia overall in 2021.
The Construction sector in Nova Scotia is buoyed by the increased construction in housing and the commitment of the government to spend CAD 1.2 Billion on capital projects. Meanwhile, the expansion in the housing market in the province has assisted in the expansion of jobs by 5% year-on-year.
The Manufacturing sector has also witnessed impressive activity with a year-on-year sales increase of 15% boosted by the shipments of rubber and plastic products. This indicates that the Tire manufacturing sector remains firm notwithstanding the decline in automotive production.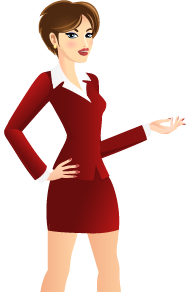 Immigrating to Nova Scotia this year?
Check your eligibility under Nova Scotia PNP today!
Calculate Now
Numerous fresh Full-Time, Permanent Jobs in Nova Scotia
The TD Economics report forecast a 4.2% growth in the real GDP of Nova Scotia in 2021 and additionally a 2.4% increase in 2022. The growth of jobs in the province reflects the occurrence across most of Canada is encouraging specifically as most of the fresh jobs are full-time positions.
Statistics Canada observes in its Labor Force Survey that gains in employment in September were focused on individuals in the core working-age group of 25 to 54 years and were full-time positions. The growth was also spread across multiple provinces and industries in Canada.
Nova Scotia is buoyant on immigration and also happens to be the home province of Immigration Minister of Canada Sean Fraser. Heavily impacted by the scarcity of workers, the province started a marketing campaign worth CAD 2.5 Million this year. The objective is to attract immigrants to the province and also allure workers living in other regions in Canada to move here.
Jill Balser the Immigration Minister of Nova Scotia said that more individuals must be encouraged to immigrate to the province to help in filling the labor shortages. This is also essential for rebuilding the economy and developing a robust pathway for the growth of finances and businesses, he added.
Nova Scotians excited to welcome more immigrants
Nova Scotians also nicknamed Bluenosers are keen to increase Nova Scotia Immigration. A survey held earlier this year revealed that 75% of the Nova Scotians consider that the province must endeavor to attract more immigrants from overseas.
Moreover, Bluenosers also endorse hiring overseas medical doctors. A massive 92% of residents of Nova Scotia wish that the province hires doctors from other nations.
The existing marketing campaign to lure more migrants to the province seems to be fruitful. Notwithstanding the pandemic, public health curbs, and closing of borders, Nova Scotia has by now accepted 44.7% extra fresh Permanent Residents in the first 9 months of 2021 than in 2020.
Given the present immigration rate to Nova Scotia, it must accept 89.4% fresh Permanent Residents in 2021 similar to the 7, 580 immigrants it welcomed in 2019.
There has been a steady increase in immigration to Nova Scotia from 3, 405 fresh Permanent Residents in 2015 to 5, 485 of them in 2016. The arrival of fresh immigrants slowed to an extent in 2017 with just 4, 515 fresh immigrants. However, the immigration rate improved in 2018 once again with 5, 965 fresh immigrants. The increase further swelled in 2019 by around 27.1% and reached 7, 580 fresh Permanent Residents.
Nova Scotia is making all possible efforts to attract an increased number of immigrants than mere marketing itself. The province is also launching fresh pathways for Canada Permanent Residency.
Fresh Canada PR Pathway intends to retain overseas students in the province
Nova Scotia Immigration has launched a fresh PNP - Provincial Nominee Program stream in 2021 that aims at the overseas graduates. This is the stream Overseas Graduates In-demand under NSNP - Nova Scotia Nominee Program. It is accepting applications from workers having permanent employment offers in any one of the following National Occupational Classification - NOC Codes.

3413 NOC – Patient Service Associates, Orderlies, & Nurse Aides
4214 NOC – Early Childhood Assistants and Educators
Along with a job offer from an employer in Nova Scotia corresponding to their area of studies, overseas graduates also need to have completed a minimum of 50% of their courses in Nova Scotia. A total of 9 streams are present in
Nova Scotia PNP
that have the aim to process the applications in 3 months. These 9 streams are:
Express Entry Nova Scotia Experience
Express Entry Nova Scotia Labor Market Priorities for Physicians
Express Entry Nova Scotia Labor Market Priorities
Skilled Worker
Occupations In Demand
Overseas Graduates In Demand
Entrepreneur
Physician
Overseas Graduate Entrepreneur
Nova Scotia also manages the Study and Stay Program that aims to assist overseas students from India, China, and the Philippines to remain and develop careers in the province upon graduation.
Book your Free Consultation
Nine Permanent Residency pathways under the Nova Scotia Nominee Program
Highly skilled migrants having work experience in Nova Scotia can file an application for permanent residency in the Express Entry Nova Scotia Experience stream if they possess 1 year of experience in NOC B, A, or O occupations.
Express Entry Nova Scotia Labor Market Priorities pathway allows the province to target particular occupations for immigration. It targets occupations for Letter of Interest and the first focus job is Early Childhood Educators.
Physicians inclusive of Family Physicians and Specialists who have profiles in the pool of Express Entry can choose the Express Entry Nova Scotia Labor Market Priorities for Physicians to apply for Permanent Residency.
One more pathway for Physicians is the Nova Scotia Physician category is identical. It helps the public health system of the province is hiring Specialist Physicians, Family Physicians, and General Practitioners. It is designed for assisting in recruiting and retaining doctors for the positions the province is not able to fill with a permanent resident or citizen of Canada.
The skilled Worker pathway is employer-driven and aims at overseas workers and graduates. Employers who are not able to fill the vacancies with permanent residents or citizens of Canada can opt for the stream after obtaining a positive LMIA - Labor Market Impact Assessment.
Occupations in Demand Pilot stream of Nova Scotia aims at intermediary skilled jobs in the province that are in high demand. The targeted occupations are subject to change based on the demand of the labor market. It particularly targets occupations under NOC C.
The list of In-demand occupations in Nova Scotia is as follows:
3413 NOC – Patient Service Associates, Orderlies, and Nurse Aides
6513 NOC – Beverage and Food Servers
6711 NOC – Kitchen Helpers, Food Counter Attendants, and associated Support occupations
7511 NOC – Transport Truck Drivers
7521 NOC – Heavy Equipment Operators excluding crane
7611 NOC – Laborers and Construction Trade Helpers
Overseas Graduates in demand is the seventh pathway launched earlier in 2021. The last two pathways are aimed to promote the expansion of businesses in Nova Scotia. Overseas nationals having business possession or experience at the senior management level can file an application for Permanent Residency through the Nova Scotia Entrepreneur pathway and reside in Nova Scotia for either launching a fresh business or buying an existing business. Overseas Graduate Entrepreneur category is one more pathway to obtain Permanent Residency under Nova Scotia PNP by operating a business. It aims at fresh graduates from a University or Community College in Nova Scotia. They must have launched or bought a business in Nova Scotia and managed for 1 year on the PGWP - Post-Graduation Work Permit. Permanent Residency can also be obtained through the employer-driven Atlantic Immigration Pilot Program consisting of 2 streams:
Atlantic Intermediate-Skilled Program
Atlantic High-Skilled Program
Atlantic International Graduate Program
Nationwide Visas
is the
best Immigration Consultancy
for Canada Immigration that offers you services and advice through ICCRC accredited Immigration Consultants.