Check Your Saskatchewan PNP Eligibility
Saskatchewan PNP Next Draw Prediction 2022
The Immigration government of Saskatchewan usually conducts a round of invitations on a bi-monthly basis, at minimum. The frequency, size, and date of the Saskatchewan PNP next draw prediction – are determined by the needs of the SINP application inventory.
Saskatchewan Immigrant Nominee Program Launched back in 1998, the SINP is designed to help address economic and labor market shortages through immigration to the province.
The Saskatchewan Immigrant Nominee Program has achieved immense success since its inception, where 7 out of every 10 newcomers to Saskatchewan, immigrate under the SINP. Canada's Breadbasket Saskatchewan also boasts high employment rates (73%), and even higher retention rates (85%) of newcomers choosing to stay back in the province.
Saskatchewan is a popular destination for immigrants, and the provincial government offers quick and easy immigration pathways to study, work, and settle in the province. At present, if you want to immigrate to Saskatchewan – you have four options to choose from:
International Skilled Worker Category.
Saskatchewan Experience Category.
Entrepreneur and Farm Category.
International Graduate Entrepreneur Category.
The first step to applying under the SINP is to identify which category you would be eligible for. Once you're done with this, you need to check your application process for your chosen category.
In some cases, you would be required to submit an Expression of Interest (EOI). You will be issued a point score in the Saskatchewan PNP points calculator, based on the answers you've provided in your EOI. Candidates with the highest scores are invited to apply under the SINP on a bi-monthly draw.
When will the next Saskatchewan PNP draw take place?
Saskatchewan PNP draws are held on a bi-month basis at a minimum, with some exceptions. The government of Saskatchewan does not publish this information beforehand. Here are the details of the Saskatchewan PNP latest draw.
Saskatchewan PNP latest draw
The Saskatchewan PNP latest draw was held on August 11, 2022 Total 745 ITAs were issued to SINP candidates with minimum 68 points required.
Date of EOI Draw - 11.08.2022
Number of ITAs issued - 745
Minimum Points required – 68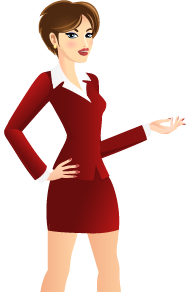 Calculate Your SINP Score
SINP Points calculator evaluates scores under the Canada Skilled Worker Points System.
Calculate Now
The following table illustrates the number of Saskatchewan PNP draw take place
Date
Number of invitations
Minimum Points Required
Category

August 11, 2022



433
68

Express Entry




August 11, 2022



312
68
Occupation-in-Demand

July 27, 2022




279

68




Express Entry




July 27, 2022



469

68




Occupation-in-Demand



July 21, 2022
797
68
Express Entry
July 14, 2022
430
69
Express Entry
195
69
Occupation-in-Demand
July 6, 2022
279
73
Express Entry
398
73
Occupation-in-Demand
May 05, 2022
279
73
Express Entry
91
87
Occupation-in-Demand
March 08, 2022
39
87
Express Entry
43
87
Occupation-in-Demand
January 12, 2022
37
68
Express Entry
67
68
Occupation-in-Demand
Nationwide Visas has accumulated a treasure of goodwill and exhaustive experience over the last 14 years in this dynamic immigration industry and has constantly facilitated a wide range of aspiring immigrants to achieve their overseas goals.
We are among the top-most brands in the Immigration sector being a highly reliable immigration firm with an outstanding track record of several thousands of triumphant PR Visa applications. The following major factors make us the Best Immigration Consultant for a Canada PR Visa: