Nova Scotia PNP Next Draw Prediction 2023

The Nova Scotia Nominee Program (NSNP) issues ITAs to eligible candidates on a bi-monthly basis, with some exceptions. The frequency, size, and date of the Nova Scotia PNP next draw prediction – are determined by the needs of the NSNP application inventory.
Check Your Nova Scotia PNP Eligibility
Nova Scotia Nominee Program
Launched in 2003, the Nova Scotia Nominee Program(NSNP) was designed to address labor market shortages in Nova Scotia. NSNP, alongside the introduction of the Atlantic Immigration Pilot (AIP), nearly tripled the immigration rate to Nova Scotia. At present, Nova Scotia welcomes over 7,000 new permanent residents every year, and Canada's "Mineral Province" Nova Scotia has a retention rate of 70 percent. The high retention rate is primarily because of the academic & employment opportunities the province offers to its aspiring immigrants.
Both the Nova Scotia Nominee Program and the Atlantic Immigration Pilot offer quick and easy pathways to study, work, and settle in the province. If you plan on immigrating to Nova Scotia, you have eight options to choose from:
Express Entry - Nova Scotia Experience
Express Entry - Nova Scotia Labor Market Priorities
Express Entry - Nova Scotia Physicians Labor Market Priorities
Overseas Graduate Entrepreneur
Some of the above-mentioned immigration pathways are enhanced streams, while others are base streams. Enhanced are those pathways that are linked to the Express Entry – a globally-renowned economic immigration program in Canada.
Candidates planning on getting nominated from an enhanced Provincial program must submit an Expression of Interest (EOI). Candidates are evaluated and ranked on the Nova Scotia PNP points calculator, where candidates with the highest scores are issued an Invitation to Apply (ITA) for permanent residency. Securing a provincial nomination automatically awards candidates with 600 additional points – effectively guaranteeing their chances of receiving an ITA in a Nova Scotia PNP draw.
Most of the pathways under the NSNP are base streams. Candidates applying under such streams are required to directly submit their application to the Immigration, Refugees, and Citizenship Canada (IRCC).
Candidates eligible in any of the enhanced or base streams are issued invitations in a draw – conducted on a bi-monthly basis (with some exceptions).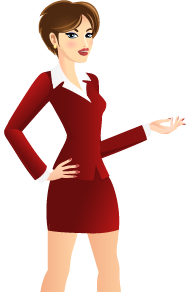 Calculate Your Nova Scotia PNP Score
Nova Scotia Points calculator evaluates scores under the Canada Skilled Worker Points System.
Calculate Now
When will the next Nova Scotia PNP draw take place?
Nova Scotia PNP draws are usually held on a bi-monthly basis, with some exceptions. The government of Nova Scotia does not publish this information beforehand. Here are the details of the Nova Scotia PNP latest draw.
How Nationwide Visas Can Help You?
We at Nationwide Visas have assisted thousands of individuals to successfully Immigrate To Canada with their families through the Express Entry Program. Our qualified and experienced Immigration Experts are equipped with the proficiency to accurately assess your case and advise the most suitable course of action for best serving your needs.
Nationwide Visas has accumulated a treasure of goodwill and exhaustive experience over the last 16+ years in this dynamic immigration industry and has constantly facilitated a wide range of aspiring immigrants to achieve their overseas goals.
We are among the top-most brands in the Immigration sector being a highly reliable immigration firm with an outstanding track record of several thousands of triumphant PR Visa applications. The following major factors make us the Best Immigration Consultant for a Canada PR Visa:
Get a call within 55 seconds