Latest Saskatchewan EOI draw invites 668 applicants
The Saskatchewan Immigrant Nominee Program (SINP) on August 18 2022, held its latest draw and issued 668 Canada immigration invites in a new Expression of Interest draw. The province's Occupations In-Demand and Express Entry streams, which targeted 18 National Occupational Classification (NOC) codes issued a total of 668 new immigration applicants with a minimum score of 68.
From the SINP Occupations In-Demand list category 252 candidates were invited with a minimum score of 67, while from the Express Entry 416 were invited with again a minimum score of 67. Occupations targeted for the Occupations In-Demand and Express Entry draw were with NOCs as: 0621, 0631, 0632, 0711, 2234, 2263, 2281, 2282, 3212, 3214, 3217, 3219, 3237, 6211, 6221, 6312, 7305, 8252.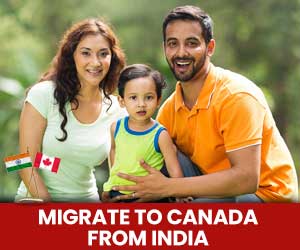 Get a Free Express Entry Assessment
About SINP Expression of Interest?
Expression of Interest is the new procedure for inviting immigrants through SINP under the Occupations in Demand or Express Entry sub-categories (EOI). The filing of an EOI profile is the primary prerequisite for applying for SINP. Important criteria including age, education, work experience, language proficiency, and flexibility must be mentioned by the candidate.
A pre-application process called an Expression of Interest requires candidates for the OID and Express Entry streams to complete an online form outlining their pertinent qualifications and interest in applying to the SINP. The data must be entered in compliance with SINP requirements. The foreign skilled worker EOI system selects the applicants whose profiles match those of Saskatchewan's labour market. An "Invitation to Apply" is subsequently sent to the qualified candidate who receives the highest number of EOI points. Not all candidates in the EOI pool will necessarily receive an ITA from the Saskatchewan government. In order to be taken into consideration for SINP permanent residency, an applicant must have at least one EOI profile.
How does the SINP work?
You will be added to the EOI pool of qualified individuals if your EOI is accepted.
EOI profile if valid for one year before its expiration.
At any given moment, a candidate may only have one active EOI profile in the system. You cannot have an EOI profile for both Express Entry and Occupations In-Demand.
Your ranking will be determined by the information you supply.
Those who do best will be given invitations to apply for the SINP.
Invitations to Apply are distributed via draws for expressions of interest.
The SINP will contact you via email and operates on an electronic system.
You can log in with the same credentials you created for your EOI if you receive an invitation to apply.
You must always make sure that the data you include in your EOI is up to date and accurate. You need to edit your profile if anything changes.
Your application will be rejected if it is discovered that you gave misleading information or omitted crucial information.
The intake of EOI profiles is not restricted by the SINP.