Do you want to immigrate to Saskatchewan via SINP?
If you wish to immigrate to Saskatchewan through SINP, then you have wonderful opportunities that await you in diverse sectors. SINP immigration is witnessing increasing interest from various immigrants across the world.

Saskatchewan is amongst the rapidly growing provincial economies of Canada having an amazing rate of progress and diversification. The Government of Canada is sanctioning innovative projects and enterprises and promoting job security and transparent business practices. 98,200 job opportunities have been predicted for Saskatchewan till 2023.
What can inspire you to immigrate to Saskatchewan?
Here are the enticing attractions of Saskatchewan that can encourage you to apply for SINP immigration:
Rapidly expanding economy and sophisticated infrastructure blended with advanced millennial digital technology
Incredible job offers with lucrative pay and amazing success prospects
Motivating financial incentives, reward programs, and occupation insurance
Progressive employers and colleagues mutually support one another in an unbiased work culture
Advanced system of education for superior training and academics
Positive immigration policies including aspects such as liberal work permit rules, Express Entry stream, and post-landing social assimilation support from trustworthy agencies
The Saskatchewan Immigrant Nominee Program
Saskatchewan Immigrant Nominee Program or SINP is an immigration program based on points. It permits the province to nominate immigrant applicants having skilled trade experience for Permanent Residence with the IRCC. Successful candidates get a Work Permit for working in Saskatchewan in their chosen profession.
The most qualified candidates from the Express Entry pool are selected by the SINP board. Interested applicants have to create a profile and file an application indicating their interest in SINP and obtaining PR Visa.
SINP is amongst the highly popular PNPs - Provincial Nominee Programs of Canada. This is due to its success in remarkably delivering all its assurances to the participants accepted by the program. Skilled overseas candidates recruited through its nomination have transitioned smoothly to Permanent Residency in Canada without long wait or hassles.
SINP Immigration categories for Provincial Nomination
OID - Occupation in Demand
The Saskatchewan labor market has faced hurdles in growth recently due to the aging population and low rates of birth. The Occupation in Demand list highlights the sectors requiring an enhanced supply of workers. Applicants must have their occupation present in the OID list. They must also fulfill other eligibility requirements of the stream.
Express Entry Stream
If you have created a profile in the Express Entry Pool, you can also apply for SINP to immigrate to Saskatchewan. The SINP board has access to the pool of Express Entry candidates. It evaluates the profiles and notifies IRCC regarding suitable candidates who have expressed interest to immigrate to Saskatchewan.
Candidates who are successful in obtaining a nomination from SINP get 600 additional CRS points added to their Express Entry profile. This ensures that they receive ITA - Invitation to apply for Canada PR Visa from Immigration, Refugees, and Citizenship Canada.
Saskatchewan Experience
This SINP immigration stream is for overseas nationals who are already residing in the province with a job. They must have a valid Provisional Work Permit or Work Permit. It has the following sub-streams:
Semi-skilled Agriculture Worker with Existing Work Permit
Skilled Worker with Existing Work Permit
Long-haul Truck Driver
Hospitality Sector Project
Students
International Skilled Worker
The chief aim is to address the scarcity of workers in the labor market with overseas workers who fulfill the requirements for skills and occupation in demand.
Business Immigration
You can apply this stream if you are inclined to promote agriculture or start a farming occupation in the province.
Top sectors with job opportunities in Saskatchewan
If you are interested to immigrate to Saskatchewan, you can explore several exciting job prospects in:
Allied Sciences
Healthcare
Diagnostics and Imaging Technology
Agro-based research
Retail management
Manufacturing
Architecture planning
Urban-scaled construction
You are highly eligible for a Work Permit if you graduate in a Post-secondary program from a recognized educational institution in Saskatchewan. Thus, you can opt for working in the province after graduation and obtain the priceless work experience needed for a Permanent Residency in Canada.
Canada has a huge demand for qualified workers in the Hospitality sector due to the development of Tourism, Forest Reserves, and National Parks. The Saskatchewan province requires professionals with work experience in the International Skilled Worker category. The requirement is specifically for:
Hotels
Motels
B&B's
Pubs
Restaurants
Theme parks
Visitor's transportation
Event management
A variety of job opportunities are available that require Post-secondary education or Management experience, Apprenticeship training or training in Educational services, and Social assistance. Economic-driven job opportunities are predicted chiefly owing to replacement demand in Agriculture, Gas, Oil, Mining, Fishing, and Forestry. The eligibility is the completion of High school credentials having options for On-the-job training.
Important occupational groups with maximum job opportunities in the future are:
Service and Sales trades – Retail and Wholesale
Equipment and Transport Operators
Finance and Business Administration
Eligibility Criteria for SINP Immigration
You need a score of at least 60 on the point grid assessment of SINP for qualifying. Normally, a score of 65 or plus points has a good chance of consideration. Additional points up to 10 are offered to bilingual applicants in the International Worker Stream. They must have proficiency in English and French languages.

Points Calculator Table for SINP
| | |
| --- | --- |
| Points | Factors |
| 23 points Maximum | Education and training |
| 20 points Maximum | Language proficiency |
| 15 points Maximum | Skilled work experience |
| 30 points Maximum | Connection to Saskatchewan labor market |
| As per the case profile | Special Merit |
| 12 points Maximum | Age |
| 100 points Maximum | Total points |
| 60 points | Minimum Points Required |
Documentation required for SINP Immigration
Job Seeker Validation Code and Profile Number in Express Entry
Language test results in exams like:
1. IELTS - International English Language Testing System
2. CELPIP - Canadian English Language Proficiency Index Program
3. TEF - Test d 'evaluation de français
Training/Education credentials – Education certificates at the Post-secondary level
Paid and full-time work experience of at least 1 year in NOC B, A, or 0 Skilled occupations
Evidence of past employment and credentials of work experience
Evidence of Saskatchewan licensure or professional status
If applicable, licensure and permits
Evidence of funds for settlement and settlement plan
If applicable, a close relative in Saskatchewan
If applicable, evidence of study and/or work experience in Saskatchewan
Valid passport, Identity proofs
Character and health certificates
Education requirements for EE and OID sub-streams applicants
Post-secondary level education or apprenticeship or training of 1-year duration on par with the education system in Canada
A Degree, Diploma, or Certificate
If you have obtained education outside Canada, it has to be certified through an ECA - Educational Credential Assessment from an authorized agency.
Canadian Language Benchmark
CLB or Canadian Language Benchmark is not a test in itself. It is a standard applied in immigration applications for Canada for indicating 12 levels of proficiency in the language. This is in Writing, Reading, Speaking and Listening.
For overseas nationals intending to study, live or work in Canada, CLB is a mandatory requirement. It is a scale for Proficiency Merit for assessing their fluency in French or English. This assists in smoothly transitioning into the environment in Canada and communicating with the local population. It also assists in finding a skilled occupation and accessing services crucial for your survival.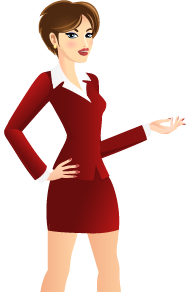 Calculate Your CRS Score
Comprehensive Ranking System calculator evaluates scores under the Canada Skilled Worker Points System.
Calculate Now


SINP Immigration Nomination Easy Guide
Step 1: You must register your Express Entry profile in the SINP online portal. Ensure selecting Saskatchewan for residence in the field for the preferred province.
Step 2: SINP Immigration authorities will thoroughly scrutinize your profile in Express Entry.
Step 3: After scrutiny of your profile, the crucial documents that you have uploaded in the portal in PDF format will be verified.
Step 4: ID for Nomination from the province will be created after documents are verified.
Step 5: You can apply for Canada PR Visa after obtaining approval for nomination.
Step 6: Expect Canada PR Visa approval as a SINP nominee.
Conclusion
The following are the advantages of obtaining a nomination from SINP:
Fast-track processing of SINP immigration application within 6 months. Approval for nomination from SINP is instant in less than 3 months with the right skills and documents.
Highly lenient CLB requirement of only 4.5 bands out of overall 12
The approval for your SINP immigration application is focused, well-aligned and prompt as the Provincial government takes the final call on the nomination
No mandatory requirement of a job offer from an employer in Saskatchewan
Applicants can be aged even 49 years to qualify for SINP immigration
Nationwide Visas is the leading Canada Immigration Consultancy that can facilitate you to immigrate to Saskatchewan with ease. We can assist you in filing an error-free and complete application for your SINP immigration through our highly competent and experienced experts.