Top Tips for writing a perfect SOP for Canada Study Permit
Millions of overseas students are opting to study in Canada and it is now the third leading study overseas destination. The applications for Canada Study Permit are witnessing an immense increase year after year. The education system in Canada offers holistic personality development of students. It also provides pathways for professional advancement and Canadian Permanent Residence.

The Statement of Purpose or SOP is one document that has to be prepared and shared with the Universities in Canada. It is a crucial document that has to be submitted by every individual who intends to study in Canada. SOP has to be attached with the application for Canada Study Permit.
Universities in Canada verify the profile and academic performances of every applicant. Each University has well-defined eligibility criteria and applications are processed accordingly.
More often, the SOP is the deciding factor for the acceptance or rejection of your application by the University. Thus, if you seriously wish to study in Canada and obtain the Study Permit, you will require a flawless SOP.
What is the Statement of Purpose - SOP?
SOP is a document that focuses on the reasons for your choice of the specific study program. It also contains details pertaining to your education and personal background. This is essentially an essay of 1500 to 2000 words that has a response to the following queries from your perspective:
Why did you opt to study in Canada for your higher studies?
Why have chosen to apply for ABC University?
What are your interest areas and why?
What are your plans after completing studies in Canada – will you return to your home nation?
What are the means for funding your studies in Canada?
As you are applying for a Canada Study Permit, it is forever safe to state that you will return to your home nation upon completion of the course. If you have any scholarships mention them as well.
Your SOP must also discuss and mention if you have any plans to take up a part-time job. If so, you must make sure that your work hours do not exceed 20 hours weekly during an active academic term.
Significance of SOP for Canada Study Permit
The SOP provides the Visa Officers clarity about your intentions for pursuing a study program in a University in Canada. The Canada Study Permit application process does not include a personal interview with the Visa Officer.
Visa Officers obtain details about your finances, academics through the Visa processes. This is from your documentation that includes your Degree certificates, Passport, Bank account statement, and others.
Your social and personal background is reflected through the vital document, the SOP. It must communicate your intentions and expectations for having chosen to study in Canada. It persuades the Visa officer to decide in favor of your Study Permit application. In a way, even your receipt of Canadian Permanent Residence is influenced through the approval or rejection of your application. This is because if you study in Canada you can also qualify for Work Visa.
An instance of how SOP makes a difference
A Visa Officer receives a Study Permit application from a student named 'B'. The application was filed with assistance from top Immigration Consultants and so it was a complete application. All the relevant documents were present and it was also revealed that 'B' has several backlogs.
The University and Visa authorities seek an explanation for poor academic grades. The SOP offers all the appropriate answers to their doubts. 'B' writes in a very smart way the reason for poor grades and how improvement was achieved.
Thus, SOP is a chance to convey your side of the story and clarify to the Visa authorities about your family background and personal interests. You can also inform regarding your hobbies, motive behind choosing a specific course, and many other aspects.
Canada Study Permit Standard SOP Format
A perfect SOP incorporates some essential elements such as:
An Impressive Opening statement
It should be precise and to the point without being lengthy. Famous quotes that aptly describe you can be used.
A detailed Academic Background
Ultimately, the SOP aims to obtain you the Study Permit. So be generous and flaunt your academic accomplishments and qualifications but never exaggerate. You can also speak about how you overcame failures.
Professional synopsis, if at all
In case you have a professional background, state it specifying the roles and responsibilities of that role. It is a nice opportunity to display the accolades and praises for your work. You can also state how productive your services were for the organization that employed you. Do not forget to include it even if it is volunteer work during or after studies.
Your reason for choosing to study Canada and the University's Program
Try being as precise as possible here. Highlight the factors that made you opt for the program of the University. Avoid common and vague answers here. Thoroughly research to explore the valid reasons for specifically choosing Canada and the program.
Your Career Objectives
Specify your plans after completing the course – if you plan to remain in Canada or return to your home nation. This segment can be divided into two divisions:
Short-term goals
This can be about the college thesis that you will have to work on. Include a brief of how you plan to timely complete the thesis and the available resources for it.
Long-term goals
These are your eventual aims for choosing the course. Pour your heart out, concisely and crisply – if you wish to obtain a well-paid job or commence your entrepreneurial journey.
Closing Paragraph
The concluding paragraph has to be ideally a note of gratefulness to the University Head for considering your application. This small paragraph has to assure your credibility to the concerned authorities. It must demonstrate your passion for spectacularly completing the program.
You must adopt a highly personalized approach while writing SOP for Universities to study in Canada. The usual elements that will be scanned in your SOP are your academic grades, work experience, community behavior, and volunteer work. Thus, you must highlight these aspects while writing the SOP.
6 Common mistakes to avoid while drafting an SOP
SOP written in the nth hour implies efforts in vain
A poor introduction indicates the absence of creativity in the applicant
Improper language usage with colloquialisms or overdoing technical terms implies poor communication skills
Usage of comprehensive flattery for securing a position is immaterial for an SOP
Errors in syntax or grammar reflect oversight of minute details
Dishonesty or exaggeration in the accomplishments sections is regarded as below-average persuasion
Why you must opt for SOP writing services?
You can save valuable time while presenting a fantastic essay through professional help. It is an excellent and smart option to choose SOP writing services as:

A team of expert writers will work exclusively on your profile through a specific time frame
An SOP will be developed in such a way that it highlights your best competencies
A professionally crafted SOP will be delivered to you within confirmed timelines
The SOP writers will enhance your profile by the inclusion of visual elements in the SOP
The motivation for professional writers is quality over quantity
The last and the most obvious benefit is the availability of SOP writing services at affordable rates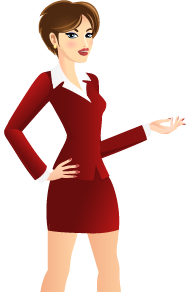 Calculate Your CRS Score
Comprehensive Ranking System calculator evaluates scores under the Canada Skilled Worker Points System.
Calculate Now


Conclusion
Adopt a conversational and professional tone in the entire SOP
A perfect SOP needs an accurate blend of both elements. You must keep in mind that a consistent tone will assist the University Heads in better appreciation of your motive. Write as if you are conversing with the colleague and the flow must be kept intact.
Highlight aspects like passion, determination, and self-depiction
The SOP has to focus on your best qualities. You must thus highlight the course structure, your determination for learning it, and your passion to obtain real-world knowledge.
Portray the positive aspects of your competencies
State your long-term objectives, leadership skills, accomplishments, and all the plus points of your professional as well as co-curricular experiences.
Keep in mind your final goal and accordingly edit the final draft
It is always good to make appropriate editing to the final draft ensuring that you do not overlook any vital information. You can achieve an error-free SOP through proofreading.
Nationwide Visas is the premier Study Overseas Consultancy offering a wide range of services for your study in Canada inclusive of SOP. Our experienced and competent Study Overseas Counselors have helped thousands of candidates in obtaining the Study Permit.
By opting for our SOP writing services you can be assured of presenting an impeccable outline of your academic and personal accomplishments. We offer end-to-end support for your Canada Study Permit application. Our team of experts is committed to providing complete facilitation to achieve your aspiration to study in Canada.