Where does Australia stand in the global competition to lure immigrants?
Advanced nations globally are now competing to hire immigrant workers following nearly 2 years of curbs on overseas travel. In this context, how is Australia placed, and is it making adequate efforts to remain in the global competition?

Gary Prebble owns a Restaurant in Sydney and is seeking 2 full-time staff – a Waiter and a Kitchen Hand. However, his search for workers has not ended since 2020 March and he is unable to fill these vacancies even now.
Prebble says that all through the pandemic, he had constantly advertised on diverse platforms but there were no applicants. He owns the Bistro St Jacques restaurant in the inner urban suburb of Redfern.
The restaurant owner elaborates on his various efforts to hire staff. Prebble said that he advertized for these vacancies even during the period of lockdown. This was along with seeking workers in the months open for business. However, despite all-around attempts, there were nil applicants even during the lockdown period, narrates Prebble.
According to the restaurant owner with 27 years of industry experience in Australia and New Zealand, finding workers remains tough. Our business is not perceived specifically desirable culturally in New Zealand and Australia. The reasons are obvious – odd hours and an unattractive pay scale. As a result, businesses in this sector are in fact kept functional by immigrant workers, says Prebble.
However, due to the lack of immigrants and several other provisional Visa holders owing to the pandemic and border curbs, the scarcity has even worsened, says Prebble. He says that he has been in the Hospitality sector almost all throughout his career but had not witnessed the current level of scarcity.
Currently, thousands of businesses across diverse sectors in Australia are finding it tough to hire skilled workers. According to Liz Allen, a demographer, Australia undeniably has a severe scarcity of skills. A view of the data regarding estimation of workforce requirements of Australia reveals that the nation needs in excess of the contribution of the native population. For the next few years, 500,000 workers are annually needed, informs Allen.
Most severe scarcity of workers till date
As per the latest report by Infrastructure Australia, an independent advisory group, 1 out of 3 jobs may go unfilled by 2023 which counts to 1,05,000 unfilled positions.
However, Australia is not the only country that is confronting this issue.
Globally there is a severe scarcity of immigrants and skilled immigrant workers due to nearly 22 months of restricted overseas travel. Several advanced nations are competing to lure them to their borders.
Germany requires 400,000 fresh workers annually and has endorsed a new immigration act. It offers speedy Work permits and authorizes immigrants to remain in the nation for 6 months to seek jobs.
Meanwhile, Israel has endorsed a pact for bringing workers in the Healthcare sector from Nepal.
In October 2021, Canada launched an immigration program that is highly ambitious. It authorizes the arrival of 1.2 million immigrants in the nation for the next 3 years.
Chief Economist in the Housing Industry Association Tim Reardon says that currently, advanced nations across the world are competing to allure skilled immigrants. This is particularly true for Construction and Housing sectors, he adds. The statistics for the scarcity of skilled workers since 2000 reveals that at present it is the most severe scarcity of workers to date, informs Reardon.
The initiatives of the Government of Australia
The Government of Australia has of late declared several changes to Visa policies for boosting the Australian immigration figures, especially for skilled immigrants.
Major alterations have been implemented to the Subclass 482 Temporary Skill Shortage Visa. Easier pathway to Australia PR Visa is now offered to these Visa category holders through the stream short-term if they stayed in the nation in the times of the pandemic.
According to Australia Immigration Experts, this is a very important change. Earlier 482 Visa holders did not have a pathway to PR sponsored by employers. However, the Department of Home Affairs is now planning to open an Australia PR Visa route for these Visa holders for a provisional period. This announcement by the Immigration Minister is very significant, explain the experts.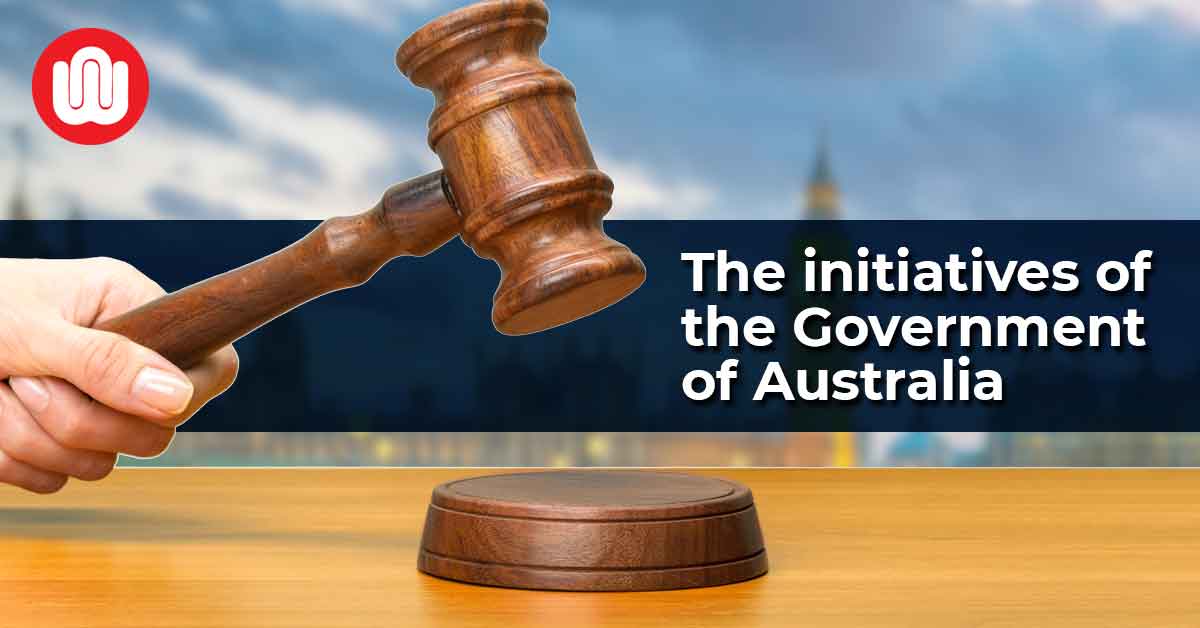 The Government of Australia has also declared a Replacement Visa. This will be available for individuals having the Subclass 485 Temporary Graduate Visa who are not able to arrive in Australia owing to the travel curbs.
Several 485 Visa holders were not able to arrive in Australia for work when the nation sealed the borders owing to the pandemic. Now the Government has declared that these Visa holders will be offered the Replacement Visa. They will be permitted to stay in Australia for 2 to 4 or 5 years.
DHA has said in a statement that travel curbs prohibited several overseas workers from arriving in Australia hampered the economic recovery of the nation.
A DHA Spokesperson said that the Government remains firm on backing the recovery of the economy by addressing acute shortages of skills and labor force. This is by assisting the various sectors in attracting and retaining Australian Skilled Visa holders added the Spokesperson.
Is Australia making enough efforts?
Dr. Allen says that the initiatives of the Government to lure more skilled immigrants are forthcoming, but are not adequate and delayed. The nation has a fairly reasonable immigration program. But it does not have consistency and this issue has impacted the immigration program for a while now. It includes scarcity of pathways for transiting from provisional Visas to Australia PR Visa and several other hindrances, explains the Demographer.
Also, there are several hindrances while navigating through the immigration pathways. The same holds good when it comes to understanding the Visa holder's rights and liabilities.
A citizen of India, Swarup Thite has been residing in Australia since 2016. He completed his Graduation in India in Dental Science prior to his arrival to Australia. Later, he completed his Post-graduation at the University of Wollongong in Health Advanced. Aged 29 years, he has excellent skills in English with an 8.5 band score out of 9 in IELTS.
However, after completing the Master's degree, Thite is unable to obtain the Australia PR Visa. He says that the job market prefers professionals with experience and a Master's degree does not help much. Obtaining Australia PR is tough, says Thite.
The Australian Government has a strict policy according to Thite. We stay here for 2 years and devote our lives and have much love for the nation. So Australia also has to reciprocate our love and offer a chance to demonstrate our worth, says the immigrant from India.
According to Dr. Allen, the pandemic has negatively impacted the reputation of Australia as a forthcoming destination for immigrants. The borders were closed during the pandemic and immigrants were asked to go back home while their home was in fact Australia. Thus, the treatment of immigrants in Australia has hit the reputation of the nation, explains Allen.
The Demographer elaborates that Australia as a nation must strive hard to establish itself as a welcoming destination. We take pride in our social cohesion and good lifestyle here. However, Australia must become a great place to live for all, she adds, as quoted by the SBS.
Swarup Thite endorses the views of Dr. Allen. He says that the government is welcoming the immigrants half-heartedly. When we look at Australia from our home nation, we find that it is a beautiful place with opportunities that welcomes us with open arms, says Thite. However, when you come close, you find that things are really strict, elaborates Thite.
The narrative in Australia needs transformation
According to Dr. Allen, Australia must transform its perception of immigrants. They do not steal jobs locally, they are not responsible for unaffordable housing and immigrants are also not responsible for the degradation of the natural environment, explains the Demographer.
The pandemic period has demonstrated the value of immigration for the durability of Australia says Dr. Allen. Thus, we must be able to hopefully transform the local treatment and narratives about immigrants. It will enable us to once again declare proudly that Australia is a welcoming destination and welcoming country for everyone, she explains.
Gary Prebble still looks forward to filling the 2 vacancies in his restaurant in Sydney. He says that there is only one thing that is certain about this pandemic is - ambiguity. Nevertheless, he is positive about changes in the year ahead.
The 2 years of the pandemic witnessed much creativity says the restaurant owner. The Hospitality sector achieved incredible things which have been truly stimulating, he adds. Thus, I am highly optimistic about the industry and look forward to innovative things, concludes Prebble.
Nationwide Visas is the top Immigration Consultancy that offers you end-to-end support and top-notch services for immigration to Australia. Our Immigration Experts thoroughly evaluate your profile for providing a customized immigration strategy and solution.