How to work in Canada if you have or do not have Work Experience?
You may need a Work Permit for being able to work in Canada. Canada has extensive diversity of available jobs and a huge demand for experienced and skilled overseas workers. The reason for this is its ever-expanding economy and decreasing population. Moreover, the majority of the fresh local graduates are moving towards larger urban centers in Canada and overseas. This has resulted in several vacancies that have to be filled.

If you are an aspiring Canadian immigration candidate, you would have come across the Express Entry system. It is an immigrant intake system based on points. The points are awarded to you based on the details that you provide for your profile in the Express Entry portal.
You will receive the ITA – Invitation to Apply for Canada PR if you secure adequate points and are considered to be successful. Your work experience is one of the factors that awards you points. Your chances of receiving the ITA will be enhanced if your number of years of work experience increases as it allocates you more points.
However, this is not the only Canada immigration option, though it is a highly popular pathway for moving to Canada. You can choose from more than 100 Visa and Canada immigration pathways. Here we present the top Canada immigration pathways for working in Canada in 2021 if you have or do not have work experience.
Work in Canada with Experience
1. Express Entry Program
As already stated, Express Entry is the most renowned way through which the majority of the overseas workers arrive in Canada. There are two chief reasons for its popularity. First, it permits you to work anywhere in Canada for any employer. Then, you can obtain the Canada PR Visa if you succeed in your application via any of the 3 programs:
All three programs specify having work experience. However, the minimum requirements when it comes to the number of years of required experience varies. CEC and FSWP require a minimum of one year of work experience that is paid and full-time. But CEC accepts applications from only those candidates who have obtained experience in Canada in the past 3 years prior to the application.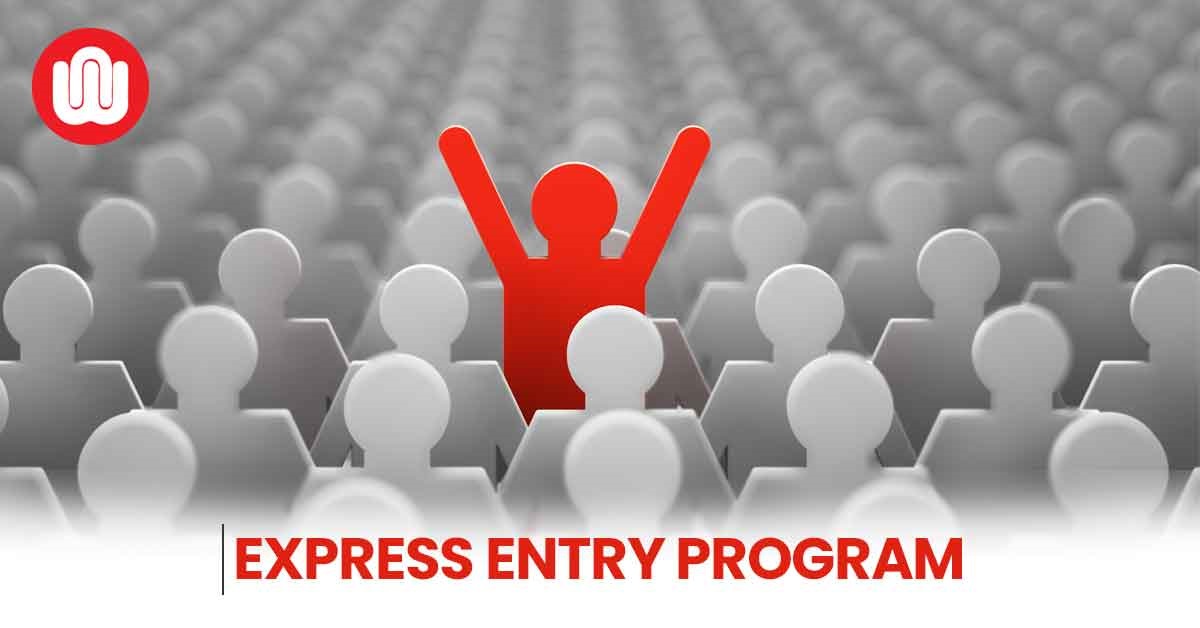 Meanwhile, the FSTP requires a minimum of 2 years of paid and full-time work experience in the last 5 years in a skilled trade.
Work experience and its impact on obtaining a job in Canada
When it comes to Canada immigration, the increase in years of work experience is an added advantage for you. This is because you will get more CRS – Comprehensive Ranking Points for it. It implies enhanced prospects of receiving the ITA for Canada PR Visa.
Employers in Canada prefer the top among the best candidates when it comes to offering a job. The standards of work are high in Canada and employers want to ensure that the candidates are competent in performing their duties, excel, and with ease. This is generally possible with practice and experience. Thus, many recruiters in Canada prefer applicants with work experience in Canada.
2. Provincial Nominee Program
PNP is another amazing option to obtain a Work Permit if you have the appropriate experience. You must also have a job offer that is full-time in a specific territory or province. While selecting a PNP for your Canada immigration, it is vital to opt for a province that has demand for your occupation. It will enhance your chances of receiving the nomination from the province worth a remarkable 600 CRS points. Your prospects of obtaining a Canadian job offer are also multiplied.
Employers in Canada seek not only the skills in candidates but also if they had opportunities for using these skills in real-life work situations. They would like to assure that the candidates arrive in Canada confidently for working in the occupation for fulfilling the duties. Moreover, they must be able to do this without much effort.
Work in Canada Without Experience
1. The Post-Graduation Work Permit or PGWP Program
The PGWP Program is aimed at overseas students who have graduated from a learning institution in Canada. It is designed for helping them to work in Canada. PGWP permits the graduates to be employed in Canada for an equal period as their program of study. The duration of the study program has to be a minimum of 8 months. However, the duration of the Canada Work Permit can be for a maximum of 3 years .
2. The Working Holiday Visa Program
The Working Holiday Visa is also known as the IEC - International Experience Canada. This program offers an incredible opportunity to arrive in Canada and explore the innumerable places in the nation. It also offers the chance to gain valuable Canadian work experience in parallel. The WHVP or IEC has three streams in it:
The Working Holiday Visa
The International Co-op/ Internship
The Young Professionals
The Working Holiday Visa
The WHV permits you to work in Canada through an open Canada Work Permit. It implies that you can literally work in any location and any job in Canada. You work as anything as you can imagine like:
A Snowboarding Instructor in a travel lodge on the crumbly slopes of Blackcomb in Whistler, British Columbia.
A Bartender serving drinks in Vancouver's local pub.
You must note here that a valid job offer is required currently due to the pandemic's restrictions.
The Young Professionals
The YP stream permits Post-secondary graduates to explore job opportunities in Canada corresponding to their qualifications. You will need a letter signed by your Canadian employer to qualify for this stream. It implies that you must have a Canadian job offer in an extremely skilled profession – NOC B, A, or 0. If you have a Post-secondary Degree, Certificate, or Diploma even a NOC C job can qualify.
National Occupational Classification – NOC
Canada determines the skill level of various occupations through the NOC. Generally, NOC B, A, and 0 refer to highly skilled professionals employed in occupations usually requiring a University Diploma or Degree. It also implies that you can work for a particular employer for a precise time. You will also require a Work Permit that is employer-specific.
The International Co-op / Internship
The International Co-op is another amazing stream for obtaining work experience in Canada in your selected study field. For qualifying you have to:
Be a student enrolled at an institution of Post-secondary level.
Have an offer of a job for being placed in a Canadian occupation or internship.
Require this Canadian occupation or internship for completing your studies.
Be employed in the same location for the same employer while staying in Canada.
As in the case of the stream Young Professionals, you will also require a Work Permit that is employer-specific. It implies that you can work for a particular employer for a precise time.
Before starting your application process for any Canada Work Permit, it is highly recommended that you first confirm your eligibility for various Canadian immigration programs. The best way to do this is by consulting an expert from a reliable and reputed Immigration Consultancy.
The preliminary steps that you must take for working in Canada
The first step that you must take for working in Canada is to check your eligibility. It is not however as most of them may assume that are applying for a job in Canada. The reason is that you may not require a Work Permit but some type of Canada Visa for working in Canada.
You may receive the offer for your dream job in Canada. However, all your aspirations and dreams can be ruined. It is when you realize that you have not fulfilled all the requirements for any of the Visa or Canada immigration programs through which you planned to apply. Otherwise, you may also be just considered as unfit to be admissible to Canada.
The best way to start is to first identify the Canadian immigration or Visa programs to which you qualify. Then you must explore the region in Canada that has demand for your job. After that, you identify the best options for you, and then you can confidently proceed to look for jobs in Canada.
Top Immigration Consultancy for Canada Work Permit
Nationwide Visas is the industry-renowned Immigration Consultancy that offers you Canada immigration services' accredited with the ICCRC - Immigration Consultants of Canada Regulatory Council. Our Immigration Consultants are professionals with the expertise and acumen required for identifying the most suitable program for you from the 100 plus immigration programs of Canada.
For starting your Canada Work Visa application process, get in touch with us for expert consultation to explore the immigration or Visa route that can enable you to start working in Canada.